Description
---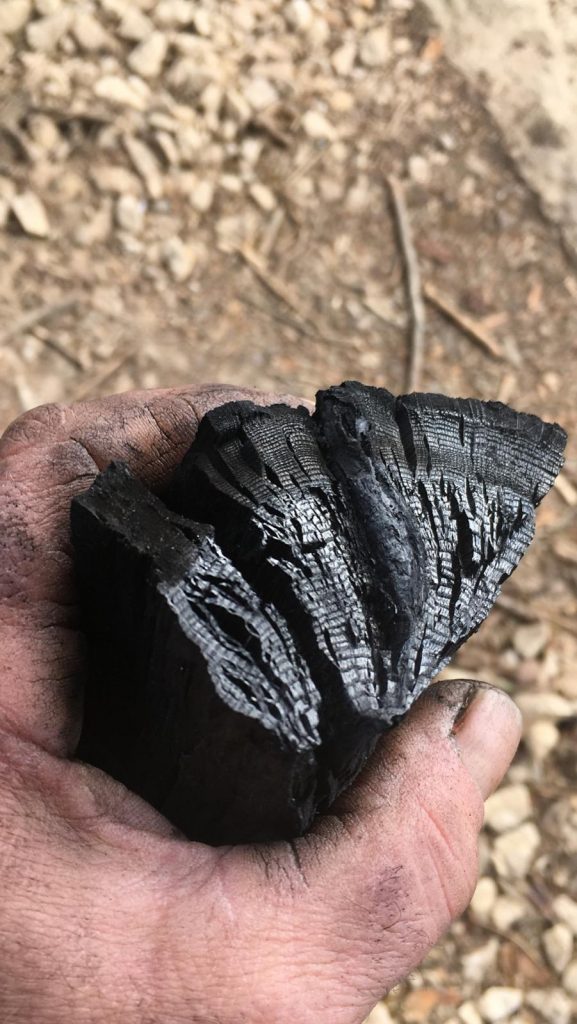 English Oak
A tree that no self respecting British person would not say is their favourite wood. We are a one woodland kinda company, therefore don't necessarily choose what species comes through the gates, but every so often we get some big old oak logs in. Oak trees come from our managed woodland as old oak standards that have helped keep the coppice in great shape over decades.
In previous years, Matt hasn't overly liked Oak charcoal made in traditional kilns but it turns out the Whittle kiln makes quite the different product that is superior to previous batches.
The charcoal is like no other, it has a deep and rich flavour. The coals are chunky and have a really defined grain. This allows for a strong release of energy that last for what seems like forever…..but probably isn't, as that would be unlimited energy.
This charcoal is a rarity at our yard so get it while it lasts.
Happy grilling