Purechar Whittlebricks 4KG
£15.32 inc. VAT
12 x pure compressed charcoal briquettes  GiB-COC-5122
Made by compressing softwood from Grown in Britain accredited forests along with our friends BSW forestry
These Whittlebricks will burn from 3 hours in an open grill to 12 hours in a lidded smoker.
Light with just a single natural fire lighter and after 20 minutes you will have a long lasting smoke free heat source
Due to the absence of any binders or additives the bricks can often arrive broken into two or three pieces. This does not effect their long burning, super fuel properties.
Amazing for use in FIRE PITS. Just light 3 bricks and enjoy 3 hours of smoke free warmth.
In stock
Description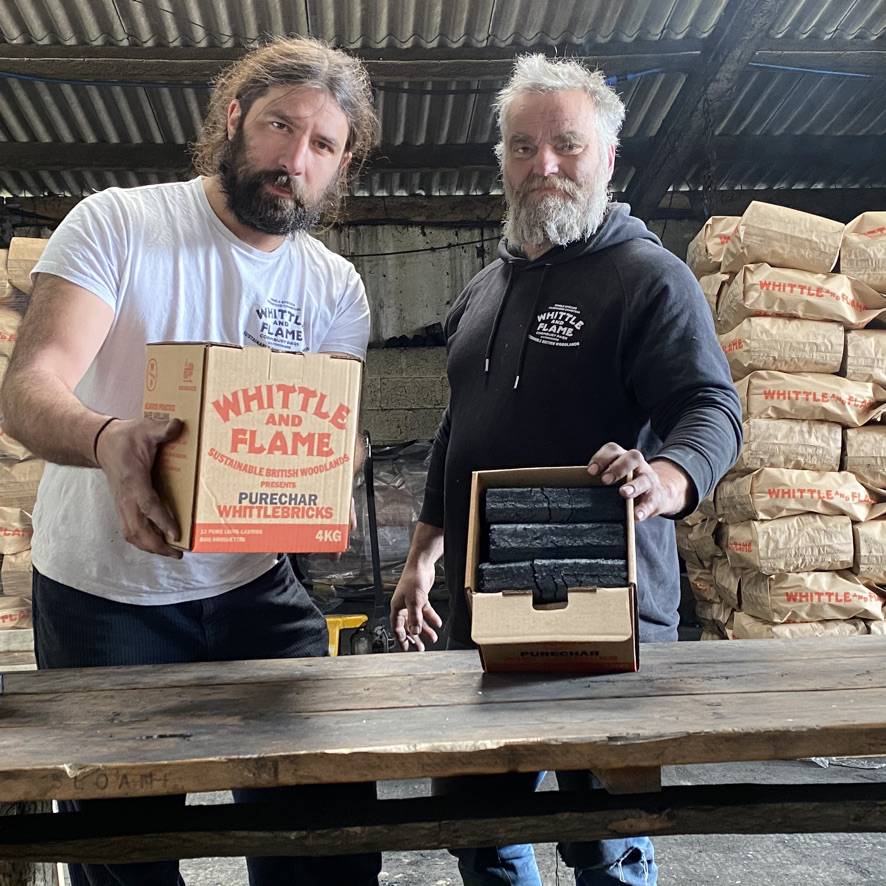 Only logged in customers who have purchased this product may leave a review.