Skewered by Marcus Bawdon, Signed Copy
£16.99 inc. VAT
Marcus Bawdon, bestselling author of Food and Fire, brings you over 60 lip-smacking recipes for more delicious fire food. This time all skewered on a variety of metal, bamboo and wooden sticks, ranging in size from Argentinian churrasco blades to bite-sized Japanese teriyaki skewers. 
Perfect for entertaining, this method of fire cooking can be used for everything from meat, fish, seafood and vegetables to fresh fruit and even marshmallows! Recipes come from all around the world, demonstrating the popularity of this way of cooking from South America to the Caribbean, India to Oceania, the Med to Africa. And they are all perfect for outdoor eating, so fire up your barbecue and get grilling.
In stock
Description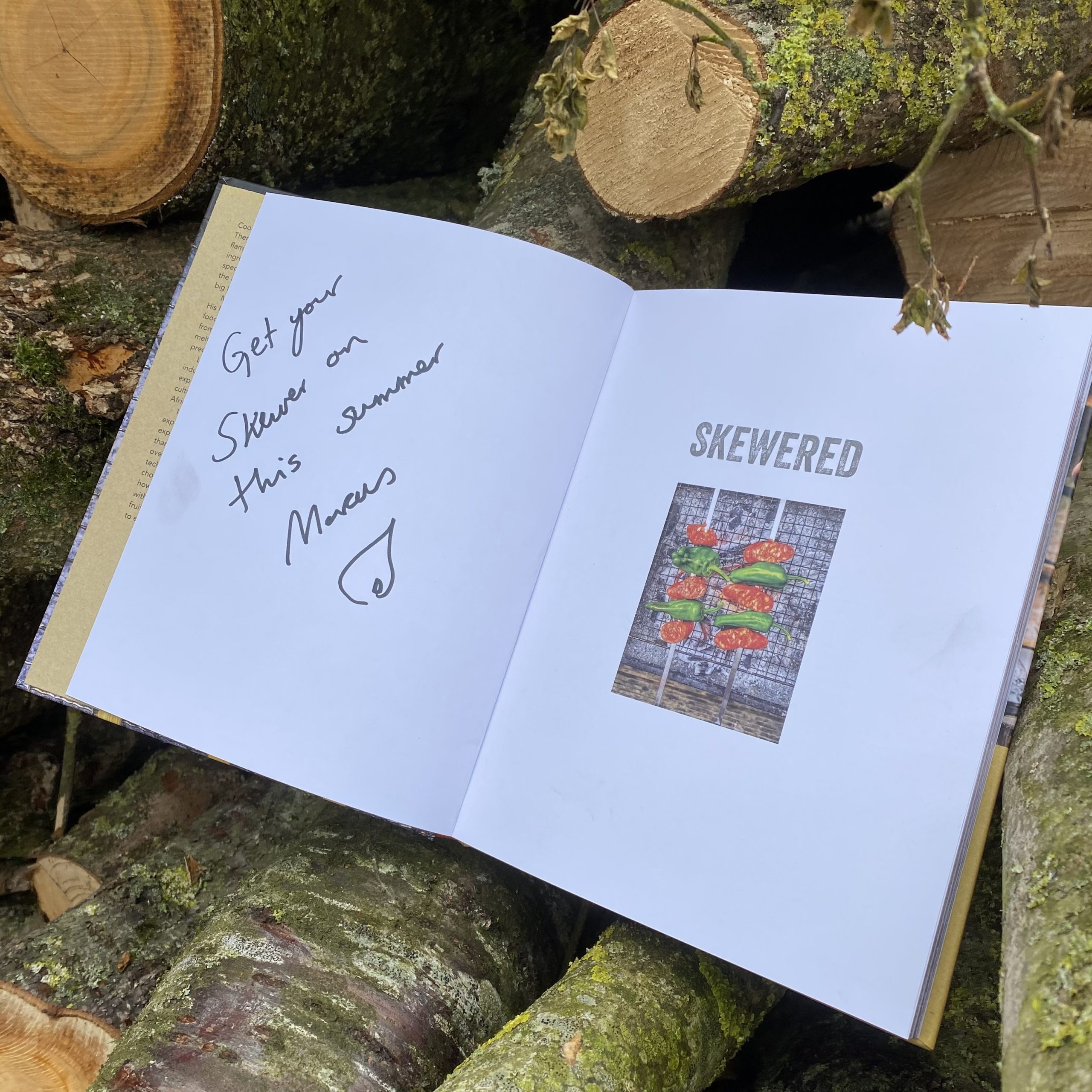 Only logged in customers who have purchased this product may leave a review.