Description
** THIS IS NOT FOR USE IN STANDARD BBQ/GRILLS**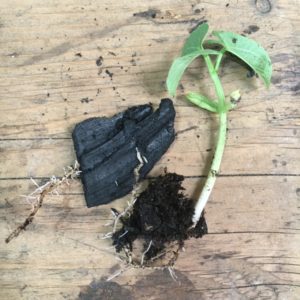 5 KG bag of Growing Charcoal, otherwise known as Bio Char!
Use 10% of charcoal to your normal compost mix and you sill see massive growth improvement and a  better aeration of soil. We have achieved a higher yield of up to 40% in fruit. Amazing soil improver and perfect for absorbing toxins and in many applications
Incredible pure fine charcoal.